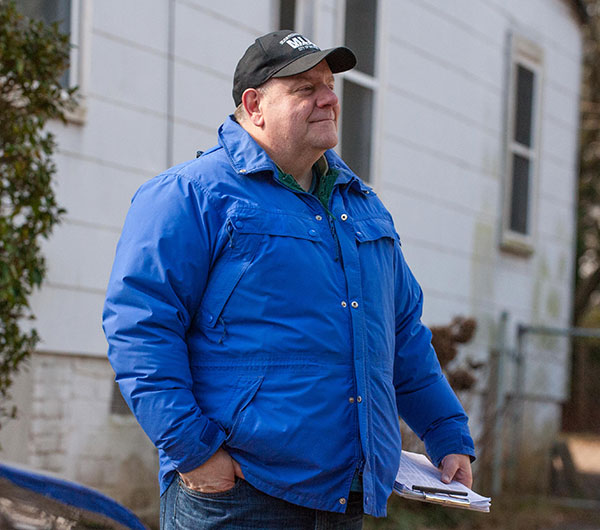 Paul Mitchel, who has been the Martin Luther King Jr. Service Project chairman since 2010, is stepping down as chair. Paul has been volunteering with the Service Project since its inception in 2003.
Since the Service Project will not take place as originally planned in 2021, Paul felt this was an opportune time for the transition. According to Paul, "I have loved working on this project and working with the leadership team and all the other great folks to help Decatur's seniors. It has been a labor of love for me and has brought me a tremendous amount of satisfaction and enjoyment."
Paul is a 2012 Decatur Hometown Hero. He is a born leader who motivates the board and the other volunteers to help our older residents to live safely, comfortably and affordably in their homes. While not a construction professional, Paul has professional skills in virtually all aspects of home repair and renovation. He has devoted countless hours each year to the Service Project.
Paul still plans to be involved in some aspects of the Service Project in the future.
If you are interested in joining the board or helping with other volunteer leadership roles, such as project planning and implementation, logistics, grant writing and tracking, or would like information about other leadership roles, please contact:
Interim Chair Mark Sanders, mark@mlkserviceproject.com or 678-992-9194
or
Lee Ann Harvey, leeann.harvey@decaturga.com or 770-652-8593