2013 MLK Service Project
Successful 11th Annual Martin Luther King Jr. Service Project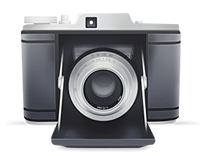 This is the 11th year of the annual Decatur Martin Luther King Jr. Service Project, a three-day weekend project to help Decatur's senior citizens by providing home repairs and yard work. This year's project was a year in planning and approximately 60 people had leadership roles in development of the project and directing over 1,100 volunteers who worked one or more shifts throughout the weekend. This year's project was extremely ambitious and included repairs on 26 homes (17 standard projects and 9 "Small Projects"). All but one of those homes plus 9 additional homes had extensive yard work resulting in a total of 35 senior citizens' households benefitting from the project.
This year volunteers donated 7,000 hours of their time (includes hours spent planning and preparing for the project, as well as during the project weekend). The total value of volunteer hours donated was $152,530 based on Independent Sector (http://www.independentsector.org/volunteer_time) calculation of the hourly value of volunteer time of $21.79 for 2011.
Volunteers ranged from youth groups doing yard work to skilled tradespeople who do plumbing and electrical work. Some of the many tasks done by the volunteers who donated their time include:
Constructed 4 handicap ramps
Corrected a water pressure problem that caused the bathtub to take one hour to fill up
Made countless electrical and plumbing repairs
Performed numerous carpentry projects, including replacing rotted wood in subfloors, replacing rotted deck boards, and replacing floor boards
Fixed broken door hinges and repaired and replaced doors and windows
Installed handrails and other handicap accessibility retrofits
Replaced front porch roof
Installed ceiling fans
Contributed to our environment through our relentless attempts to eradicate invasive plants at these homes, especially in the removal of privet, English Ivy and more
Removed "former treasures" (AKA junk) from attics, basements and back yards
Dramatically improved the energy performance and indoor air quality of 3 homes by sealing and insulating ductwork and eliminating drafts in attics and crawl spaces.
Assessed the safety of combustion equipment to ensure poisonous gases like carbon monoxide don't enter the living space
Insulated 5 homes with a generous donation from Green Day Energy Company
Brought flues at two homes to code to prevent the homes from being condemned
Made major renovations to a bathroom, including widening the doorway, to make it accessible for the senior homeowner's son who is confined to a wheelchair.
The senior citizens helped through this project all live in the Oakhurst neighborhood. They appreciate the help that allows them to continue to live safely, comfortably and affordably in the homes that they have lived in for decades and where they have raised their children.
The weekend concluded with a celebratory dinner donated by the Community Center of South Decatur (CCSD). The Project is extremely grateful to our partner CCSD's continual support by also allowing the use of the Solarium in Oakhurst as the base of operations throughout the weekend.
Decatur's senior citizens are the foundation of what our community is today. The Project leadership and volunteers are honored to join the community in showing our appreciation and giving back to them. Decatur's Martin Luther King Jr. Service Project embodies the teachings of Rev. Dr. King and the spirit of the King Holiday, the only federal holiday observed as a national day of service. Mark your calendars to join the volunteers next year, Jan. 18-20 2014. For further information, contact Lee Ann Harvey at leeann.harvey@decaturga.com or 678-553-6548.
Feedback, Applicants, and Committees
Please let us know what you enjoyed about the project and what we can do to improve the project next year. We would love to hear about your experiences volunteering at Decatur's Martin Luther King Jr. Service Project. The applications committee accepts requests for repairs until May 31 each year.  Did you encounter any seniors while you were volunteering that you thought would be a good candidate? Do you have a neighbour who can use some help? Please ask the senior to contact Lee Ann Harvey (see below) or contact her yourself on the senior's behalf. You can request to remain anonymous.
To be considered:
Home must be in the city limits of Decatur.
Senior must be the homeowner and reside in the home.
Senior must be at least 65-years-old.
Senior must be on a fixed or low income.
We would love to have you join our leadership team. Consider being a House Captain (overseeing home repairs, supervising volunteers and communicating with the homeowner). Or, you might want to be a member of one of our committees, such as the Yard Repair committee (reviewing yard work prior to the project and overseeing yard work during the project), the Energy Efficiency committee, or the Food committee. Please contact Lee Ann Harvey, Volunteer! Decatur, at 678-553-6548 or leeann.harvey@decaturga.com.
Thank you for helping these seniors to live more safely, comfortably and affordably in their homes as a result of these much needed repairs and yard work. We look forward to your joining us during the next Decatur Martin Luther King Jr. Service project, which will take place January 18, 19, and 20, 2014.