MLK Service Project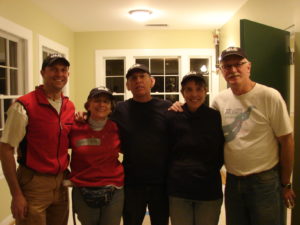 In 2003, the DPA Board identified a need to alleviate the economic pressures on our community's elderly and thereby enable at-risk seniors to remain in their homes safely and comfortably, improving their quality of life. To achieve these goals, the MLK, Jr. Service Project was started to provide house maintenance and repair, free of charge, to Decatur senior citizen homeowners during the MLK, Jr. holiday weekend. That first year's project commenced with 100 volunteers and eight homes.
Decatur's MLK, Jr. Service Project honors the legacy of Dr. King, who worked tirelessly toward a dream of equality, freedom and justice. He encouraged us all to live up to the purpose and potential of America by applying the principles of nonviolence to make this country a better place in which to live, creating what he called a "Beloved Community." Transforming these principles into community action, Decatur's MLK, Jr. Service Project brings people of all ages and backgrounds together, working toward that goal of "Beloved Community."
Facts about the MLK Service Project
We are a 100% volunteer organization. We raise 100% of the project money ourselves from private sources.
2023 STATS:
562 Volunteers
56 Leadership Roles
20 House Captains
18 Yard Work Homes
9 Large Repair Homes
9 Small Projects Homes
5,716 Hours of Volunteer Labor
$171,194 Value of Volunteer Hours
$6,000 Value of Contractor Hours
$177,194 Financial Impact to the Communty
MLK Service Project Executive Committee
Paul Mitchell
Mark Sanders
Jim Clanin
Beth Thompson
Cyrus Bhedwar
Doug Faust
Norman Butler
The MLK Service Project is a part of the Community Center for South Decatur (CCSD) and operates in partnership with the City of Decatur and is supported through grants and private donations, both financial and in kind. CCSD is a 501(c)(3) nonprofit organization. Click here to donate online or mail your check payable to CCSD (designate MLK Project) to Community Center of South Decatur, 321 West Hill Street, Decatur, GA 30030.
Save
Save