2014 MLK Service Project
Over 1,300 Volunteers Turn Out for MLK Jr. Service Project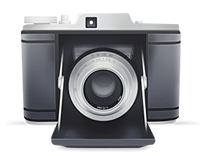 The 12th year of the Decatur Martin Luther King Jr. Service Project weekend was a huge success. The wonderful sunny weather matched the warm glow that over 1,300 volunteers got from helping Decatur senior citizens to live safely, comfortably and affordably in their homes. Large scale repairs were done at 13 homes and 11 were repaired as small projects for a total of 24 homes. Intensive yard work ("yard repair") was done on all of those plus 16 more – enough to fill over 2,400 yard waste bags. In addition, tons (yes, literally tons) of "former treasures" were removed from attics, basements and yards. A total of 40 senior citizens' homes that benefitted from the TLC of the wonderful, caring volunteers.
Thanks to volunteer skill tradespeople, much needed electrical, plumbing and HVAC repairs were done. Over 1,000 tools were borrowed from the Atlanta Community Tool Bank. Volunteers from Southface Energy Institute weatherized homes. Volunteers picked up and delivered materials, cleaned gutters, and organized tools. In addition to the volunteers who came out that weekend, members of the community – businesses, places of worship, neighborhood associations, residents of a senior apartment complex and numerous individuals – made sandwiches, desserts, snacks and breakfast items to feed the hungry volunteers. The MLK Jr. Service weekend embodied the true spirit of community.
The number and level of repairs that were done in three days time was remarkable, including:
Rebuild front porch
Major bathroom renovations
Sheetrock repair
Bracing floors
Replacing rotted wood
Painting
Chimney repairs
Replacing attic stairs
Building handicap ramp
A key component of this project is helping the seniors live comfortably and affordably in their homes. Major weatherization projects were undertaken, including:
Replaced drop ceiling in bathroom, and secured air supply from furnace into the room. The room will now be substantially warmer and more comfortable.
Secured air supply into the kitchen.
Added a vapor barrier to crawlspace to keep moisture out of the home.
Sealed leaks in the furnace system.
Sealed penetrations in the floor and ceiling that were allowing conditioned air to escape, and unhealthy air to enter.
Added much needed insulation.
Pre- and post-blower door tests at one home showed a 68% reduction in air leakage.
Simple things make a huge impact on the lives of these senior citizens. The consequences of not cleaning gutters could lead to expensive repairs due to water damage. The roving gutter cleaning crews work to prevent this water damage to the homes. One of the most important simple things volunteers do is yard work or, as the Project team calls it, yard repair. Volunteers do more than rake. They remove invasive plants, fallen limbs and branches, and trim bushes. This means so much to the homeowners who were once dedicated gardeners. When they come outside with their canes and walkers, they once again take pride in their yards.
This weekend truly honored the memory of Rev. Dr. Martin Luther King Jr. and reflected the reason the King holiday was established as the only federal holiday observed as a national day of service – a "day on, not a day off" (although, Decatur does it better as a "weekend on"!). As one of the volunteer Zone Coordinators (volunteer that oversees the work of several House Captains) wrote after the project, the volunteers come "inspired by the memory of Martin Luther King Jr. to serve others for reasons that we really hardly understand ourselves but that move us to the depth of our souls."
The senior citizens helped through this project all live in the Oakhurst neighborhood. They appreciate the help that allows them to continue to live safely, comfortably and affordably in the homes that they have lived in for decades and where they have raised their children.
The weekend concluded with a celebratory dinner donated by the Community Center of South Decatur (CCSD). The Project is extremely grateful to our partner CCSD's continual support by also allowing the use of the Solarium in Oakhurst as the base of operations throughout the weekend.
Decatur's senior citizens are the foundation of what our community is today. The Project leadership and volunteers are honored to join the community in showing our appreciation and giving back to them. Decatur's Martin Luther King Jr. Service Project embodies the teachings of Rev. Dr. King and the spirit of the King Holiday, the only federal holiday observed as a national day of service. Mark your calendars to join the volunteers next year, Jan. 18-20 2014. For further information, contact Lee Ann Harvey at leeann.harvey@decaturga.com or 678-553-6548.
Feedback, Applicants, and Committees
Please let us know what you enjoyed about the project and what we can do to improve the project next year. We would love to hear about your experiences volunteering at Decatur's Martin Luther King Jr. Service Project. The applications committee accepts requests for repairs until May 31 each year. Did you encounter any seniors while you were volunteering that you thought would be a good candidate? Do you have a neighbor who can use some help? Please ask the senior to contact Lee Ann Harvey (see below) or contact her yourself on the senior's behalf. You can request to remain anonymous.
To be considered:
Home must be in the city limits of Decatur.
Senior must be the homeowner and reside in the home.
Senior must be at least 65-years-old.
Senior must be on a fixed or low income.
We would love to have you join our leadership team. Consider being a House Captain (overseeing home repairs, supervising volunteers and communicating with the homeowner). Or, you might want to be a member of one of our committees, such as the Yard Repair committee (reviewing yard work prior to the project and overseeing yard work during the project), the Energy Efficiency committee, or the Food committee. Please contact Lee Ann Harvey, Volunteer! Decatur, at 678-553-6548 or leeann.harvey@decaturga.com
Thank you for helping these seniors to live more safely, comfortably and affordably in their homes as a result of these much needed repairs and yard work. We look forward to your joining us during the next Decatur Martin Luther King Jr. Service project, which will take place January 17, 18 and 19, 2015.
– See more at: https://www.mlkserviceproject.com/2014-mlk-service-project/#sthash.sLVz9e0s.dpuf